Beach weddings in Ibiza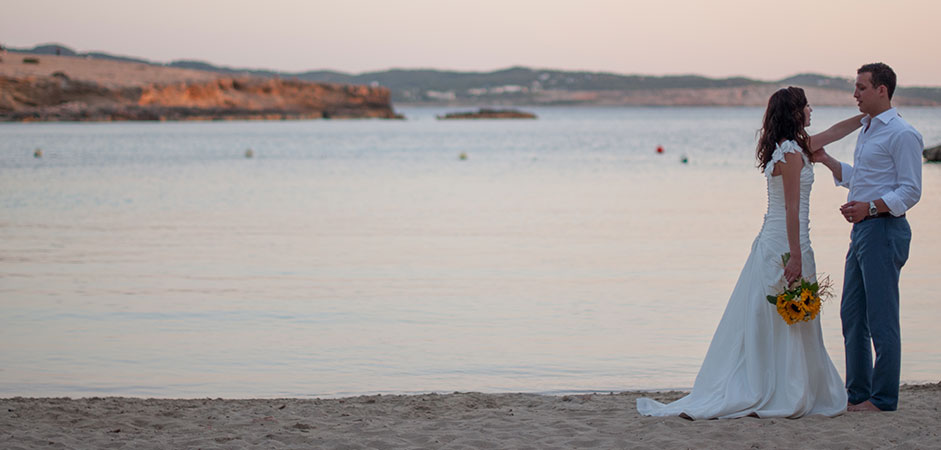 With its miles of beautiful coastline, Sandy beaches and sparkling turquoise seas , here in Ibiza you can have the beach wedding of your dreams without travelling the distances to the Caribbean.
For us here at Mambo weddings, there is nothing better than when our wedding couples are pictured walking barefoot on the beach as the sun sets. Your guests will also love the al fresco dining experience and the happy relaxed feeling that only summer weddings can bring. A day that will stay in the memories of everyone for years to come.
Candle lit beaches, softly lapping waves and warm summer nights are what the magic of Ibiza is made of..