Barefoot and Bohemian.. Boho weddings in Ibiza
The trend for the Boho wedding is still going strong and the beautiful island of Ibiza lends itself perfectly to it. With secret coves, beautiful natural country side and that wonderful Ibicencan spirit the Boho wedding could have started here in Ibiza.
This iconic photo from the legendary Toni Riera taken for Pacha has the essense of Boho running through it.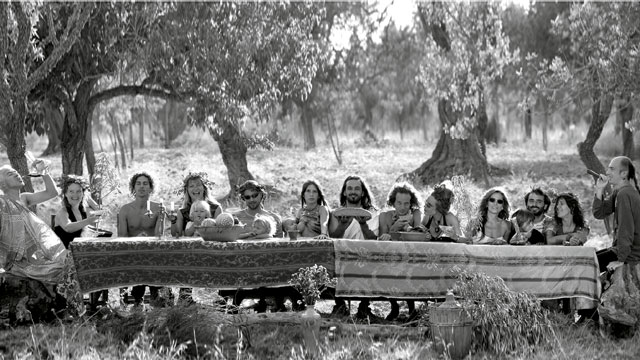 Incorporating the look into your wedding is easy. Whether its the traditional bunting and lace look you are after or a more rustic bohemian woodland feel just a few well thought out touches will make all the difference.
On top of the that, the look is relatively inexpensive to achieve.. a few hanging glass bottles here, or a wooden cake stand there will bring the look that you want to your wedding with ease.
With many of our Brides choosing to go barefoot on the beach this look is perfect.