Eco- friendly wedding!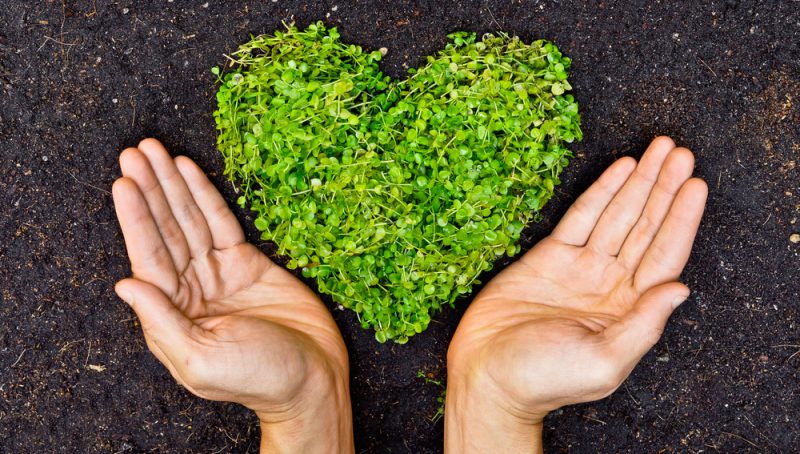 It is very trendy these days to think about our planet and trying to do everything in a very green way but is it also possible when organizing wedding?
As we mentioned many times wedding is one of the most important days in couple's lives. If you like to think about the future and you like to contribute to saving our planet we have few ideas for you how to be eco-friendly when organizing your wedding. There are few little things which could be done easily and trust us it is not only about walking down the aisle in biodegradable paper dress.
The venue/ transport
Choosing a venue is a first step after you know the date of your big day. We would suggest an outside wedding as this can save a lot on energy and later on at night you can use candle light. If you do not like the idea of an outdoor wedding or you will not be able to due to weather conditions try to look for venue with plenty of natural light.
We would also suggest holding the ceremony and lunch/ dinner at the same place so no extra transport is needed which is one of the easiest steps how to be green. You could also organize busses to transport all your guests to and from your wedding.
If your venue is also your hotel do check with them if they use biodegradable products and for the meal a good idea would be to check if they use bio products from local farmers, if they recycle or what they do with leftovers. If none of this is done by your dream venue it doesn't mean you will have to choose another one. You could always request if some of these special arrangements could be done for your wedding in particular.
The stationery
There are plenty of printed materials for such a short lasting event as a wedding. Luckily we also have few ways how to make it greener. First of all try to be as paperless as possible. This can be achieved by putting your wedding website on your invitations so people know where to go for more information. Menus and programmes can be printed on one large board and placed somewhere visible so everyone can go have a look or if you prefer to have these on tables we would say that not every guest needs a copy and only few on the table would be enough.
Also don't forget to use recycled paper and vegetable-based inks. You can even find places printing materials on windmill-powered printers.
If you want to do something special nowadays is very popular to use seeded paper. Yes you can print your invitation and everything else you will need on paper which can be later on planted and transformed into flowers, fruits or vegetables… we love this idea.
Decoration/ Flowers
Once you have chosen venue and sent all your invitations it is a time to start thinking about decor and flowers. You can find many companies renting out different decoration packages, however if you prefer to buy your own bits and pieces try maybe second hand shops so you recycle some pre used stuff. Also when using candles do not forget about bio options such as soy-based ones.
Regarding flowers there are few questions to ask your supplier and few options how to be more eco-friendly. Flowers are not always organic as many might think. Many farms use chemicals to keep bugs away and to keep your flowers looking fresher longer. Ask your florist for suggestions on in-season and local flowers. This way you make sure that these can be cut from local farms on the same day as your wedding and do not need anything to keep them looking nicer. However if you want some special flowers or ones not in the season at that moment you can have a look for companies which will come pick them up after your wedding and reuse them again so at least you know they do not go into waste. You could also donate them to a local Hospital or Hospice so twice as many people get to enjoy them.
Another flower option is potted flowers. This is the most eco-friendly and you can even give these as gifts to your guests. You can also plant some herbs such as basil, parsley or thyme and have these on tables for people to season their dishes if needed.
The wedding dress
We could swear that you knew how your dream wedding dress should look like long before getting into your relationship. This is every girls dream to wear that white dress and feel like a princess. However how could you make it more eco-friendly? First of all have a look onto your mum´s dress. This could be great option and easily adjusted by seamstress to make it more your style. If this is not an option for you then you can also have a look around vintage shops or websites for pre-worn dresses.
If nothing seems to be the perfect one for you and you prefer to wear a brand new one do have a look for designers working with sustainable fabrics and also have a think about putting it on sale after your big day. After all why you need to have it in your closet for the rest of your life if it could be the perfect one for someone else.
The favours
There is never the right gift for everyone and often these go to waste. So why not to think about something green like plants for instance. This is great option if your guests are not travelling far as we don´t believe they like an idea of soil all over their luggage. In this case do not forget about degradable seeds paper.
Another option could be something edible. Search for some local suppliers and get your guests some candy or coffee for example or you can also have a look for charity organizations selling handmade products.
Talking about charities if you think favours are big waste why not to donate this money to a charity in a first place. Let your guests know by placing a sign next to your guest book or some other visible spot. You can also give them an option to pick between a few of your favourite ones. Don't forget to display basic information about these and prepare something they can write their names on so you know who wishes to donate for what cause.
These were some of the easiest ways how to make your wedding little bit more eco-friendly and if you need some help with this on our beautiful island please contact us at Mambo Weddings. J