Fair in Madrid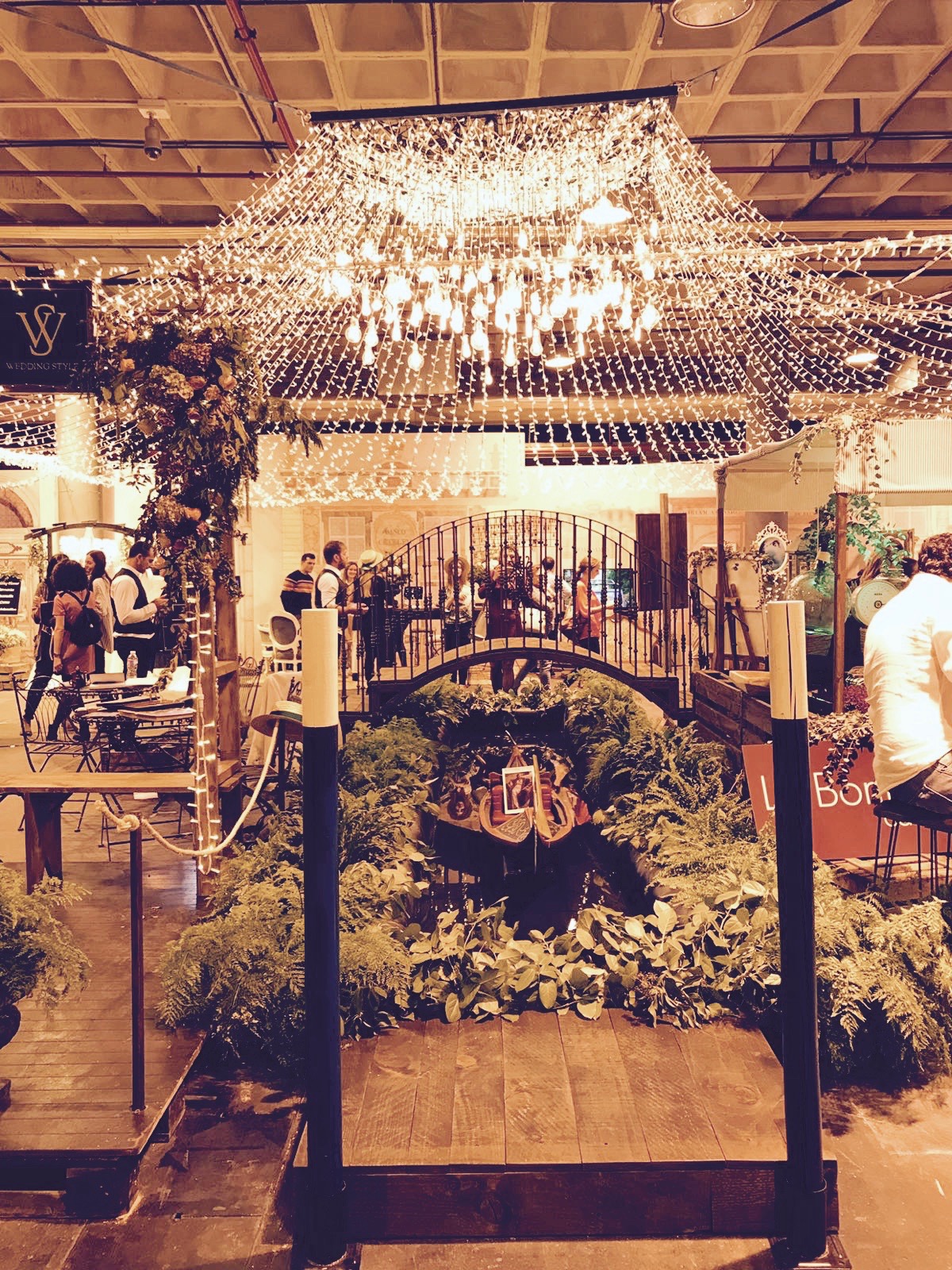 Now nearly two weeks ago we visited a wedding fair called 1001 Bodas in Madrid.
We arrived very early in the morning to the capital of Spain and we could not love more the rush of a city. If you live on a beautiful island, which becomes the most relaxing place in the world after the season is over you actually enjoy that bit of stress big cities have to offer.
After wondering around the city for a little while we made our way to IFEMA (fair of Madrid) and started our tour. Mambo weddings had its material exhibited through Events in Ibiza and therefore this stand was our first stop. Afterwards we wandered around collecting new ideas and networking a little bit.
Stands were all beautiful and we could see most of the elements we have been talking about in our latest articles about trends for 2018. Some great tips were for example this chalk boarded cake you can decorate yourselves by writing your personal quotes or we have seen a lot of heavy tablecloths in different color palettes. Apart from that it was mainly the natural theme with its earthy colors, loads of green and greenery itself. We also saw stands providing different balloon decorations or sweet stands. There was something for every taste.
The venue itself was not too crowded as it was the first day and also quite early in the day, however we have spotted enough couples enjoying this event and gathering all important information they will need later on when proceeding with the organization of their wedding.
The most important part of the day was a fashion show, which was programmed for 6pm so after late lunch we went to get nice seats to have good view of the dresses for next year. The collections were all great but we especially fell in love with Adlib from Ibiza with their Boho touch.
Once this was over it was time for us to rush to the airport to catch our plane back to Ibiza.
For any questions you might have do not hesitate to contact us here at Mambo Weddings J