Beauty tips to look fabulous on your wedding day!!!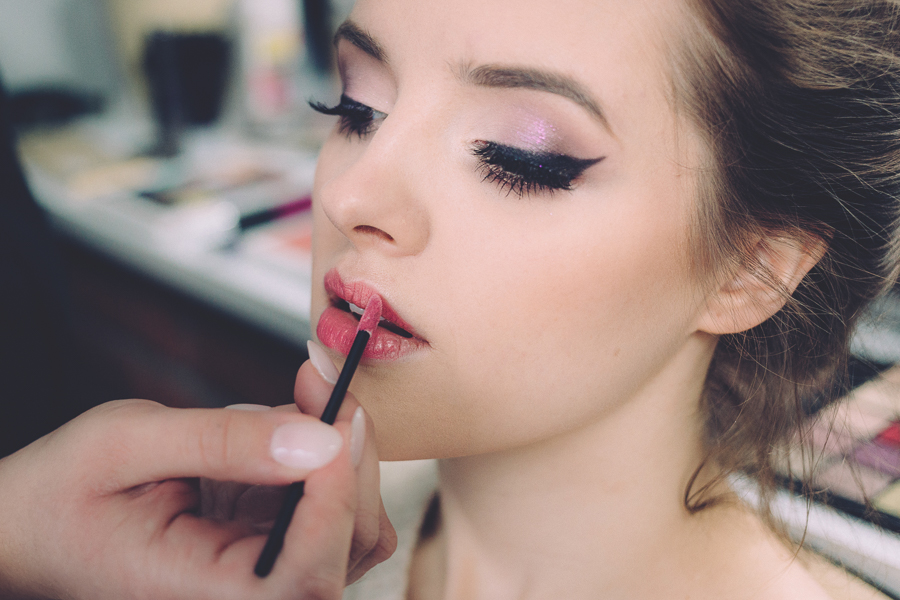 Even though you hired a wedding planner we bet you still cannot let go of organizing most of your wedding?
This normally happens to all brides to be. They often forget about the most important bit 'Themselves'. If you keep reading below we will speak about some tips you can follow months before your wedding day to look your best. Even though it seems like really hard work trust us it will be worth it and often it will help to keep your mind off all the stress, which something as huge as planning a wedding includes.
Prepare your face
If you are already not attending beauty salons you should start at least six months before the date of your wedding. Cleaning and exfoliating your skin is the key to smoother face and this will be useful for make up application. Also speak to your beautician about hydrating serums and try to use this daily. We would definitely leave the eyebrows for specialist and the best tip is not touching them at all for some time, as it is much easier to work with a lot then less.
Schedule frequent manicures/pedicures
After your engagement the only question you will hear is 'Can I see the ring?'. It is great opportunity to start thinking about scheduling regular appointments for manicures and pedicures. This way you can play with colors and choose the one which suits you the best for the big day and also get to know your manicurist. If you are not happy with something at least you will still have time for changes.
Whiten your teeth
You wish for nice white teeth but drinking loads of coffee or red wine? Consult with your dentist all the options you have apart from using the whitening toothpaste regularly for some time. Also do not forget to book a professional whitening session but ahead of time as you do not want to be shining on your big day. If you have this done couple of weeks before the wedding your teeth will have the perfect natural white tones you are looking for.
Waxing
Depending on what hair removal method you choose if you opt for waxing to keep it smoother for longer and you have not done it before we would definitely suggest to try it at least few times before the actual date. This can help you to get used to the pain, your hair will be much softer and easier to remove and you can prevent any red and irritated spots.
Another great option of hair removal is using laser. You can ask for information in specialized centers and after first three sessions you can see the results. Plan this in advance as normally you have to wait at least month between each session and after around seven of them this treatment could be permanent depending on the type of hair you have.
Do make-up and hair trials
It is great to get to know your make-up artist and hairdresser with anticipation so you can make sure that you are on the same page. We believe that you do not need more than 1 or 2 trials but it is great especially to do one for the make up like a month before the event to try all those new products on your skin. No one wants to get an allergic reaction on the big day.
Prepare your bridal emergency kit
If you have hired a wedding planner they normally carry their emergency kits everywhere so maybe you could focus only on your beauty products you might need on the day such as make up essentials, deodorant or hair spray. Other important bits could be plasters, pins or sewing kit. Start getting it ready as soon as something pops in your mind and keep adding things during the whole organization process.
Get active
If you are not attending gym or any kind of classes maybe it is time and a good excuse to start having a more active life. Even though it probably is hectic enough it can give you break from all the thinking. It will help you to tighten and firm your body and also detox your skin. Workouts often can boost your energy levels so you might actually feel better rather than worse after them. Definitely do not count on home workouts and sign up for the gym otherwise it will be too easy to always find some excuse for skipping them.
Eat healthier
Part of detoxing your body and feeling better is also healthy eating. Try to drink loads of water and eliminate sugar intakes, which will help you to prevent bloating and also to lose weight if you want to. We would also suggest skipping the alcohols until your big day as it makes your skin dry and puffy, try hydrating with juices instead.
Sleep and meditate
And last but definitely not least should be sleep. It might seem like there is no time for that, however even if you are busy you have to find at least those 8 hours to relax your body and mind. No one wants to have those black eye bags on their wedding pictures. If you're feeling anxious and nervous try mediating for at least 15 minutes a day. The best time would be right in the morning after you wake up so you start your day with clear head and in a great mood.
For any arrangements you might need help with or other questions please contact Mambo Weddings J