Children at a wedding!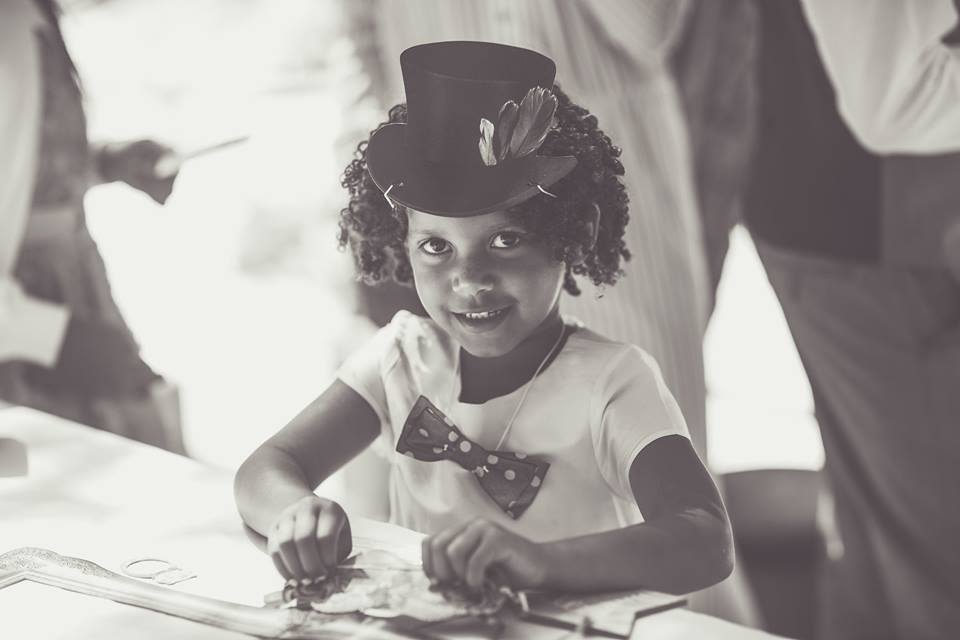 For all of you starting with the planning of your big day this must be one of the biggest and hardest questions,to invite or not children to your wedding?
It's a difficult decision. First of all you should decide on your budget, how many people you wish to invite and how many of them have children.
There are a few options. You either invite everyone's children, only close family ones or any at all. It is totally normal to have adults- only wedding and just to make sure that you are clear with your guests about it we would suggest to state your guests names on the invitation. You do not need to really explain to your guests why children are not invited but if you feel guilty you can always use your budget as an excuse to prevent hurt feelings. If you are also setting up a website for your wedding it would be great idea to mention it there so everyone knows.
If you want to invite close family member's children but don't want to offend the rest of the party it would be a great idea to involve them in your ceremony such as bridesmaids, flower girls or ring bearers.
If you opt for having kids at your wedding plan a few arrangements to make the evening pleasant for everyone.
Depending on the ages of the children, think carefully if you would prefer them to sit all together on a separate table. Sometimes this can be more problematic and in our opinion the best option would be to sit all the guests and their little ones at the same table or a few tables close to each other.
After deciding on your seating plan the other question would be what to serve for them. Do not forget that this should be something quick and fun. Children do not care about fancy food so kid friendly food is often the easiest. You want a stress free mealtime for parents too. Do not forget to ask your venue to have their meals out first (we suggest with the starters) as children normally eat on schedule.
Once they finish their meals the hardest part comes as children tend to be tired or annoyed as they had to behave well for a long time. You need to think of entertaining them. You can hire babysitting services and these normally bring their own supplies to play with kids. Otherwise you can prepare party bags depending on their ages or hobbies. See some ideas below. Good idea would be to set up a separate area for them with some blankets and toys so they feel comfortable.
Children between age 3-6:
A disposable camera

Sketchbook and pencils- children tables could be covered by paper so they can draw directly on it

Activity book- you can buy these or make them yourselves

Finger puppets

Bubbles

Treats

Play dough or stickers (you might want to check with the venue if they would allow you to have these)
Children between age 6-11:
Mini puzzle- something for concentration

Rubix cube

Scavenger hunt checklist- using disposable camera and list of things to look for

Retro toys- yoyos, spinning tops or kaleidoscopes
Overall kids can be great addition at the wedding and we think they bring great vibes to the party after meals and pictures are definitely cuter with happy kid´s faces on them. However, if for some reason you do not feel like having them at your wedding do not feel guilty as it is absolutely normal.
For any extra suggestions or help please do contact Mambo Weddings team :)