Wedding transportation!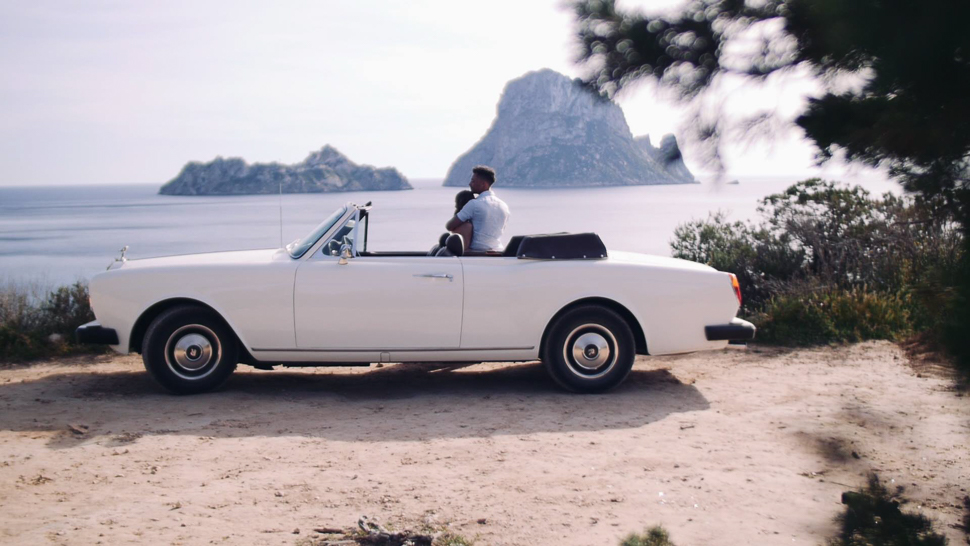 You thought everything was planned and then someone popped up with the question about how do we get to/from your venue?
If it seems like algebra math's to you don't worry and read below a few easy steps to help you organize your wedding transportation quickly and easily.
When to book your transportation
The best time to start planning your transportation is after you have organized and booked your venues for both the ceremony and reception, know more or less the final numbers of your guests and roughly have an idea of your itinerary. Our advice would definitely be at least 4 months in advance and if your wedding is close to any major holiday or some similar occasion as prom season it would have to be even earlier. However if you have passed this period of time and only started to think about the topic now, there is no need to worry really. Ask your close family and friends if they have any suggestions for good companies or request help from your wedding planner if you have one.
Who to transport
The first big question when doing logistics for your transport would be whom you wish to order it for. First of all one should always think of the bride and groom, their parents and closest family. Out of towner's should be at least provided with some directions on how to move around the city. Depending on the number of your guests and obviously your budget you can consider to book transport for all your guests even though it is not something required.
Here in Ibiza we always suggest to think about hiring minibuses for our weddings as during the summer season it might get little bit tricky with getting taxis at night time and we personally do not advocate driving cars after drinking.
How to get there
There are actually few routes you have to think about. Normally it is the transport to your ceremony location, then from there to the reception one and after all one needs to get all the guests home as well. It is much easier if you have ceremony and reception at the same venue and need to worry only about two ways. We would suggest to only think about bridal party and groom during the daytime and mainly concentrate on transporting all your guests home at the end of the event.
This is so important as its the last memory your guests will have of your wedding, and if they can't get home it can sour the whole day.
Sometimes hotels offer shuttles so it is not bad idea talking to them if they have any special prices and also always double check if the price is for certain amount of time or by hour and what is more suitable for you. You do not need to have the vehicle on stand by the whole evening. You can easily arrange two pick up times if you know your party will go on until very late.
Make sure that all companies you hire your vehicles from have the exact directions and know where they need to go so you do not find yourself at the wrong venue at the time of the ceremony.
When to arrive
Before you start making enquires you should think about the pick up times. Make sure you have an idea of how long it will approximately take for you to arrive to the venue and count at least 10 extra minutes in case of bad traffic and another 15 minutes if you wish to have a second at the venue as well before you walk down the aisle.
If you are arranging transport for your guests as well on arrival it would be best for them to come more or less all at the same time and make sure you arrange certain pick up points for them as it would take ages if you would have to pick up every single person at different hotel. The best way would be to have guests accommodated at the same location so transport would be much easier for everyone. The same would have to be done on the way back home.
What to watch for
There are few things you should always be really careful about when booking your transportation. First important thing is signing proper contract. Never book something based on verbal agreement. Double check your company cancellation and refund policy. As mentioned above make sure drivers have the correct addresses and know where they have to be at what time and even though it could sound strange but make sure of the condition of your hired vehicles especially air-conditioning in summer season. We would also advise you to give your maid of honor or wedding planner's phone number to the transport company so you do not have to be disturbed on your big day and they can deal with any requests from your guests or drivers themselves.
What do we offer on the island
Mambo weddings can offer few types of transportation in Ibiza. You can hire our beautiful, vintage Rolls Royce to bring you in style for your ceremony and for grooms we can organize boat arrival with our colleagues from Sunset Boats. We could also arrange luxurious Mercedes van for your bridal party to be transported to the venue. Apart from this we collaborate with the best transport companies on the island so if you have any inquires do not hesitate to contact us.
Your Mambo Weddings team J