Magazines, wedding fairs or wedding shows? What will be the best color to choose, the most fashionable dress to wear or the most delicious food to offer to your guests? These are all the questions popping up in bride's head and we understand the pressure. We have searched internet and loads of wedding magazines for you and summed up some tips below.
Color
This year we have noticed colors comeback with a vengeance . We like the simplicity at weddings,however it is nice to have a little change sometimes. As you can see pastel colors are a big MUST this year. If you already have planned and bought all your decoration don't panic ! You can add small touches which will not cost you a fortune and bring some life to your décor. You can see the picture below from our wedding last year.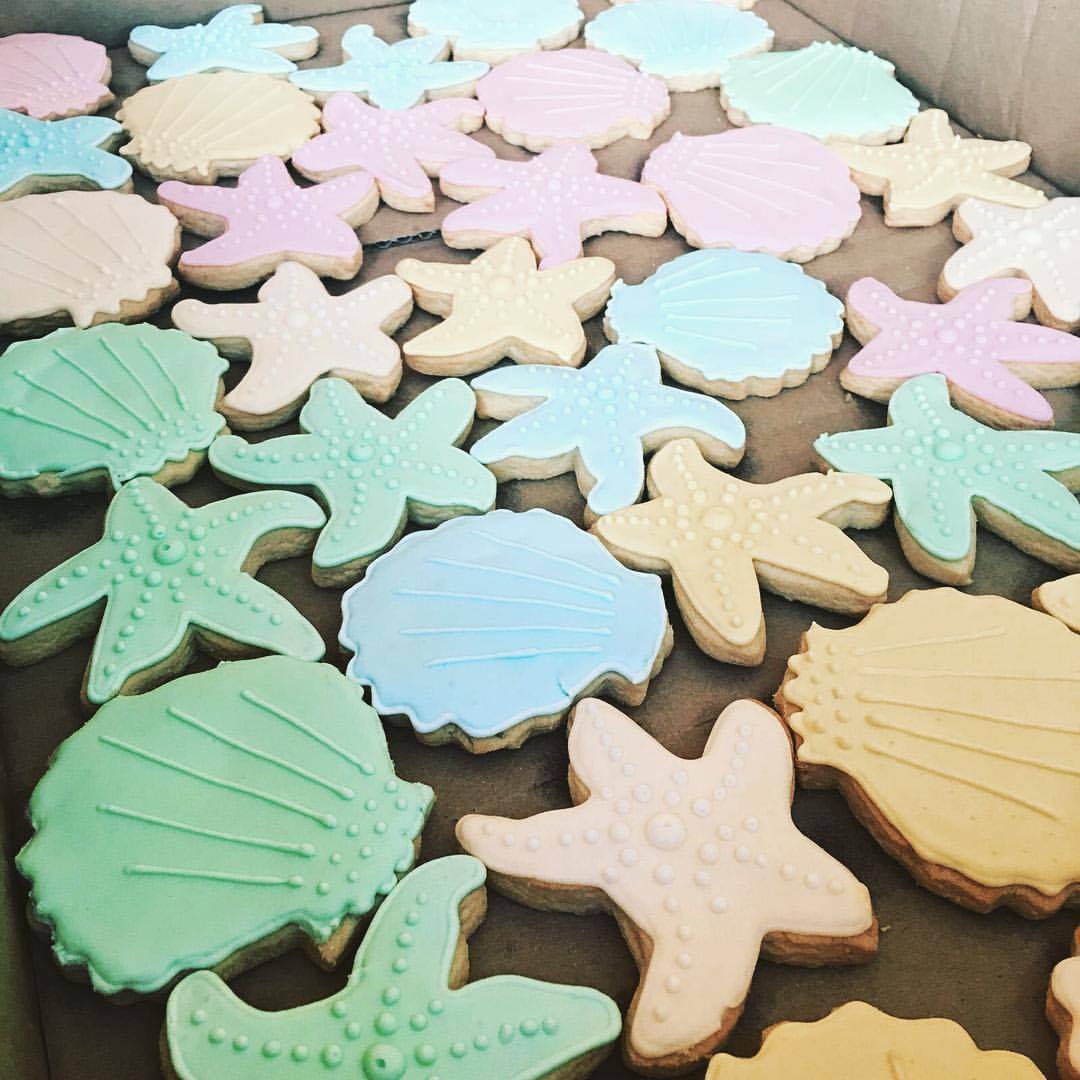 However, if you are still just deciding your decoration, among the pastel colors green is the color of the year. They say if you cannot bring your wedding outside take the outside in.
Decoration
Apart from colors for your decoration it is very important to decide on your style and materials you will be using. As we mentioned above, green is ''THE COLOR'' for this season and the reason is to reconnect with nature. So it is very trendy to use wood, stone or sackcloth. We know some of these elements of décor had their first appearance on last year weddings too. Decoration of your wedding is very personal and I personally love and think that Boho style goes very well with all these natural items and by adding a little bit of color you will rock IT!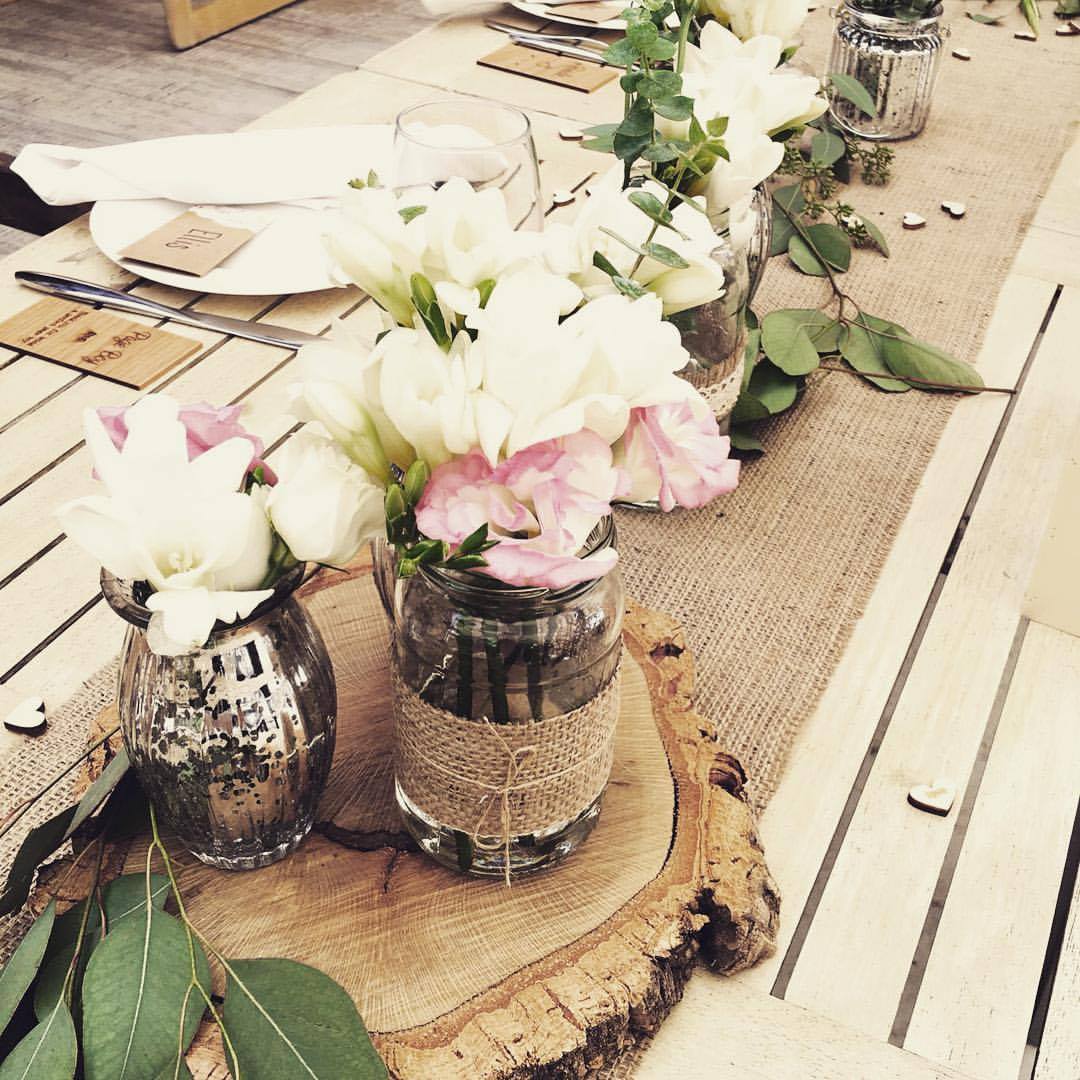 Food and Drinks
What we really loved in one magazine was an idea of different food trucks at the wedding. We thought a lot about this idea and we love it! The problem might arise if your party is more traditional and like to sit down for a proper dinner. In this case you could use this as an aperitif option but be careful not to waste loads of food like this. If you choose this as your main meal you have loads of options to choose from. You could choose stands or food trucks depending on the size of your wedding and it could contain many options as mini pizzas, hot-dogs, some sushi or mini tacos. Food presentation is very important this year and chefs will also be concentrating on the colors of your dishes and decoration of your plates.
Drinks wise, start as you mean to go on with aperitifs or cocktails before the ceremony , a great wayfor your guests can get to know each other beforehand.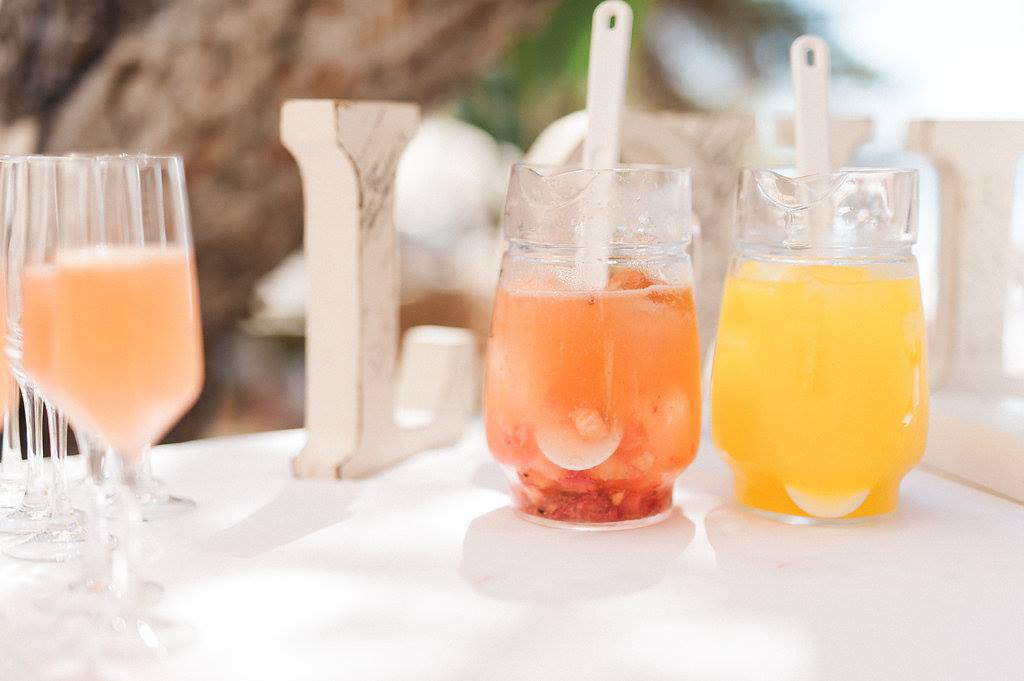 Entertainment

There are many different ways to entertain your guests like Photo booths, Magicians and Live music. Butthis season it is time to go back to our childhood and we will see a huge comeback of Wedding Games. You have many options and companies you can get these from however there are also many DIY ideas all over the internet. Among the most popular ones, we could find were limbo, sack race or ring toss.A great way to break the ice and create some hilarious wedding memories.