Our today´s article will speak about the sweetest part of your wedding- The wedding cake. Please scroll down to see some of the biggest trends in 2017 and probably most of these will stay with us for next season as well.
We understand that nowadays it is quite hard to make a decision about a wedding cake. It is not only about the taste these days. It is also about fitting the cake with your decoration and being more of an art piece. At Mambo weddings we work with many suppliers but our favourite one is www.cupcakecollectionibiza.com. We are also using her cakes to show you the examples of most popular wedding cakes in 2017.
The Drip Cake
Very popular this season was the drip cake. It took us by surprise and we think it will not go anywhere any time soon. This cake can be whatever flavour you like with some frosting dripping from its sides. This could be a great idea to add some colour to your naked cakes and also add some extra deliciousness. The Cake itself could be still decorated with flowers or fruits.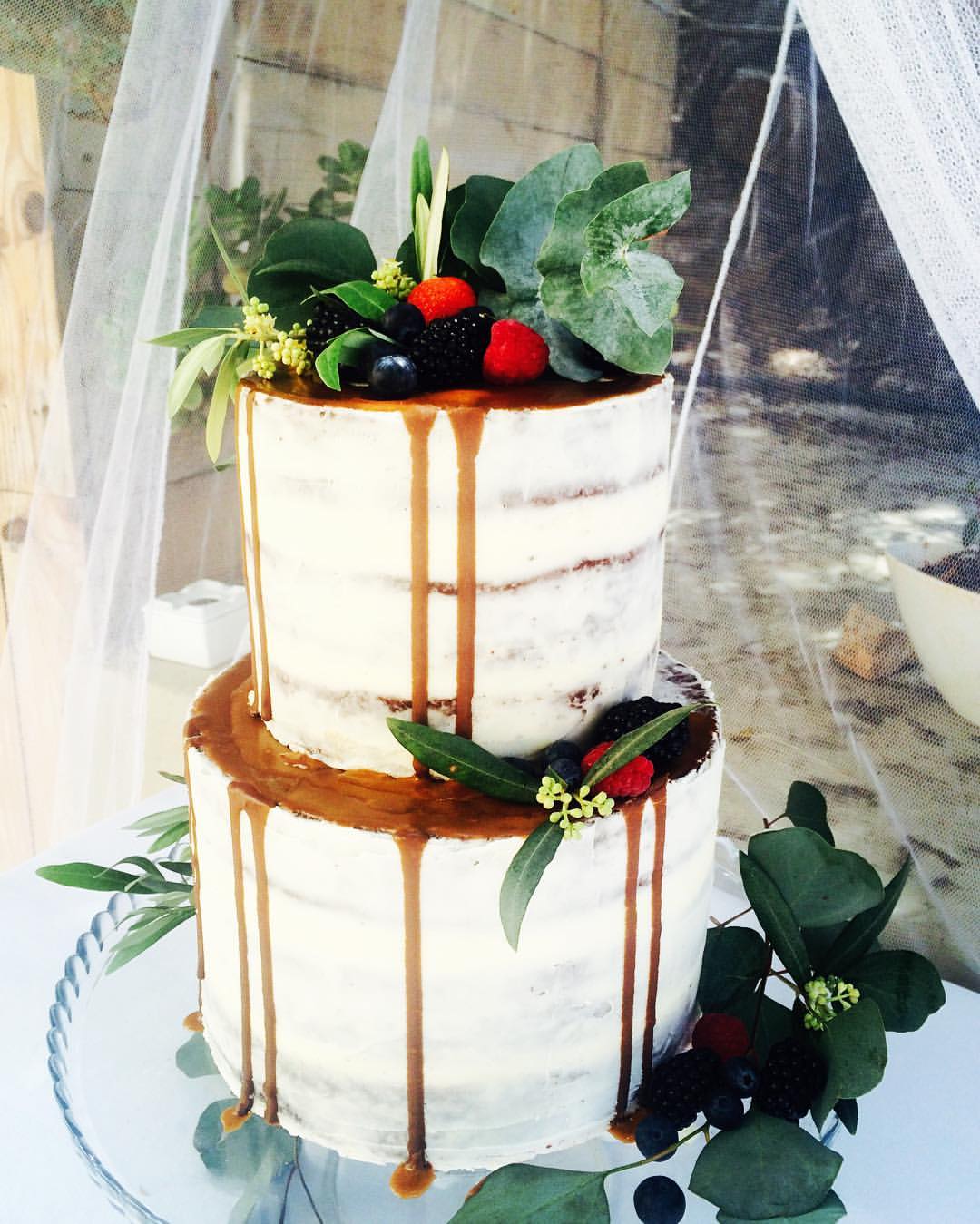 Naked/ Semi-naked Cake
This type of cake has been here already for a good few years but I think it has a special place in everyone's heart as it is still the most popular cake ordered for our weddings. It is very simple, makes it easy to make everyone happy, can be decorated in so many ways and it brings that boho look to a wedding we all love.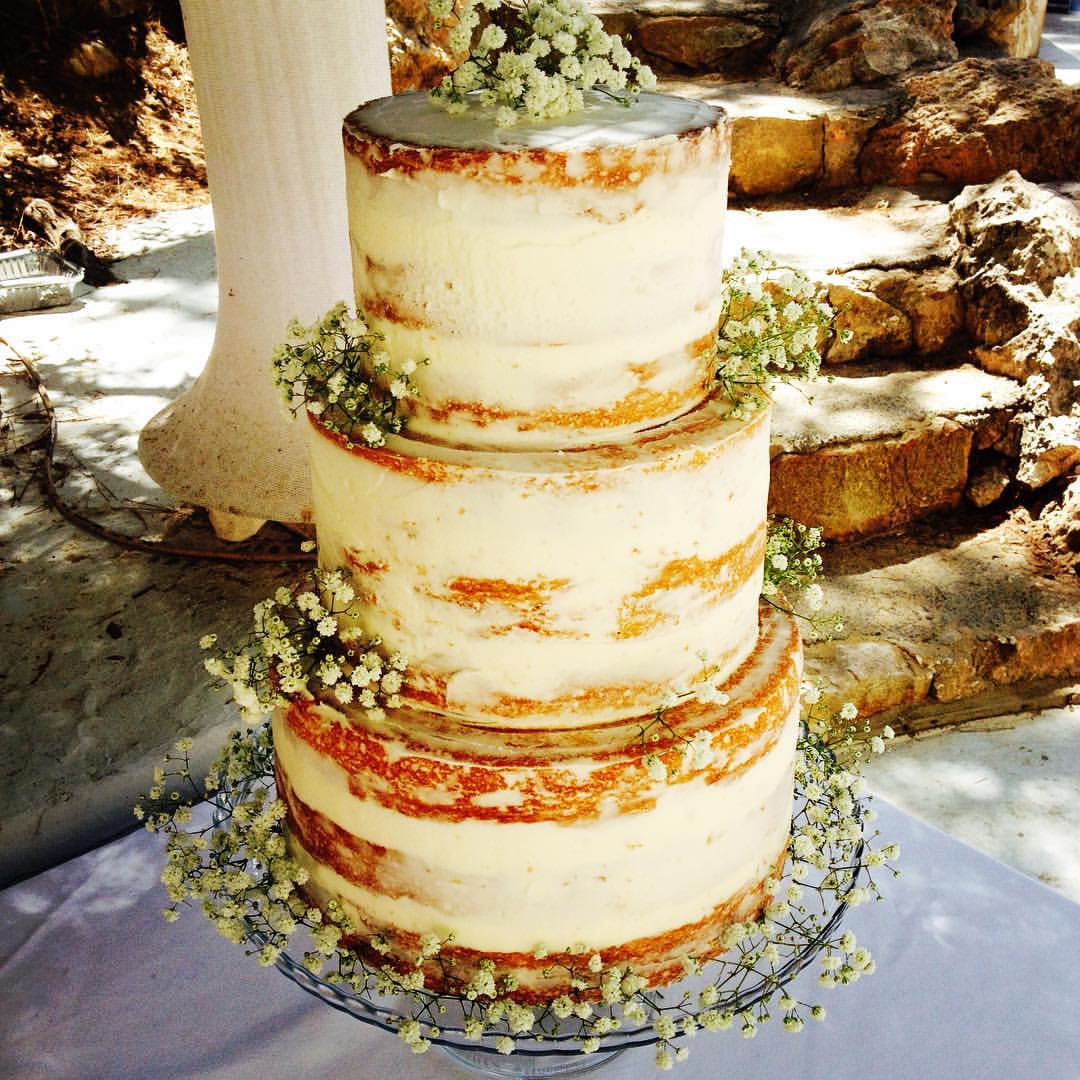 Marble Cake
As we could see marble design on home decor and accessories it was only a question of time that it would also make it to a cake design. This design is quite new on the wedding scene, however it looks like it will be very big in the next few seasons. The cake itself does not need other decoration, however very simple flowers or some greenery could be added. It gives a very elegant look to a cake table.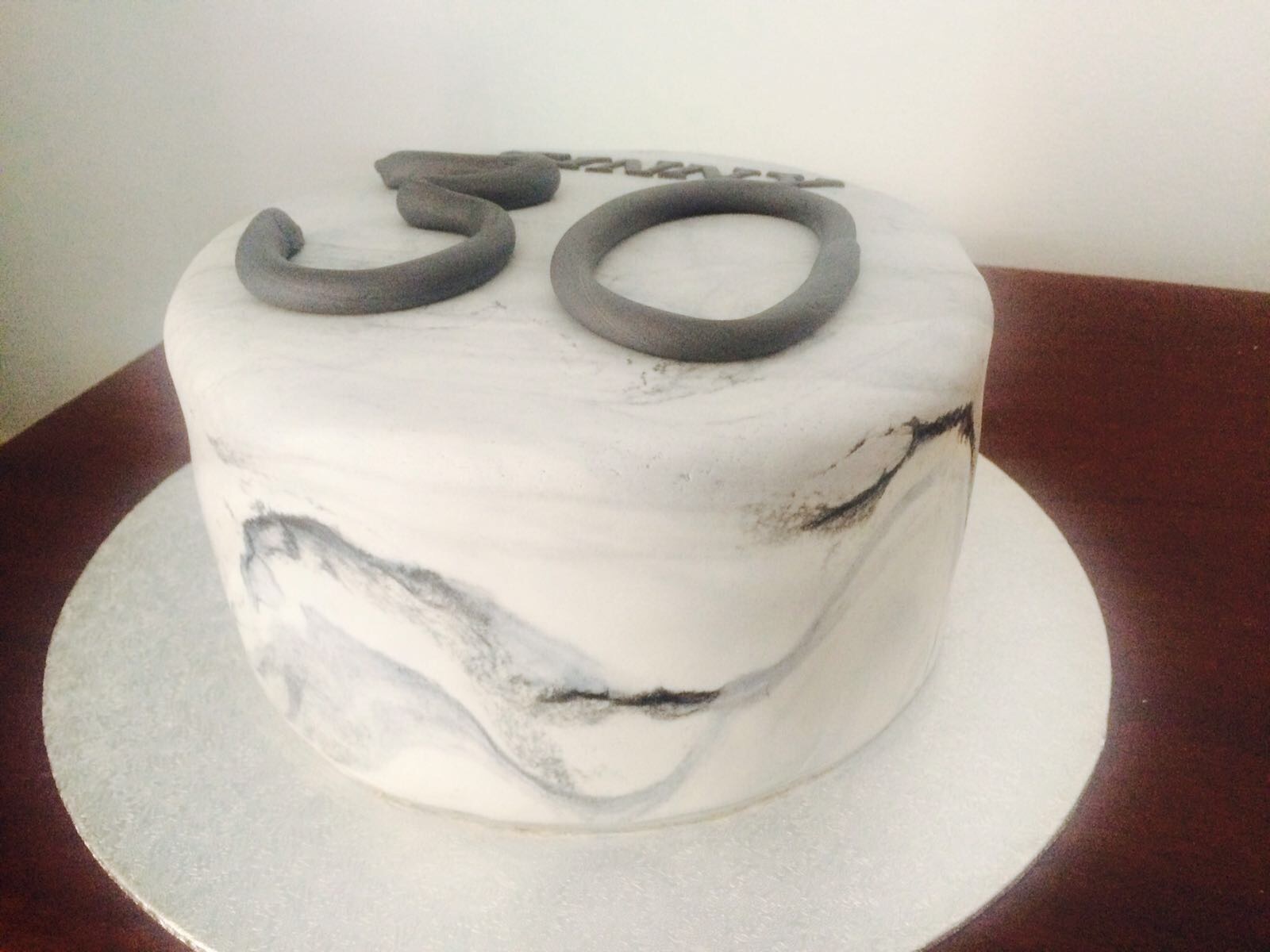 Hand Painted Cakes
If you are looking for something more special and you would like to put more of you in a cake, hand painted cake could be an option. You can design it together with your bakery and you can add your personality to these designs. These cakes are normally very special and I bet you will not even want to eat it in the end as it will be definitely a piece of artwork.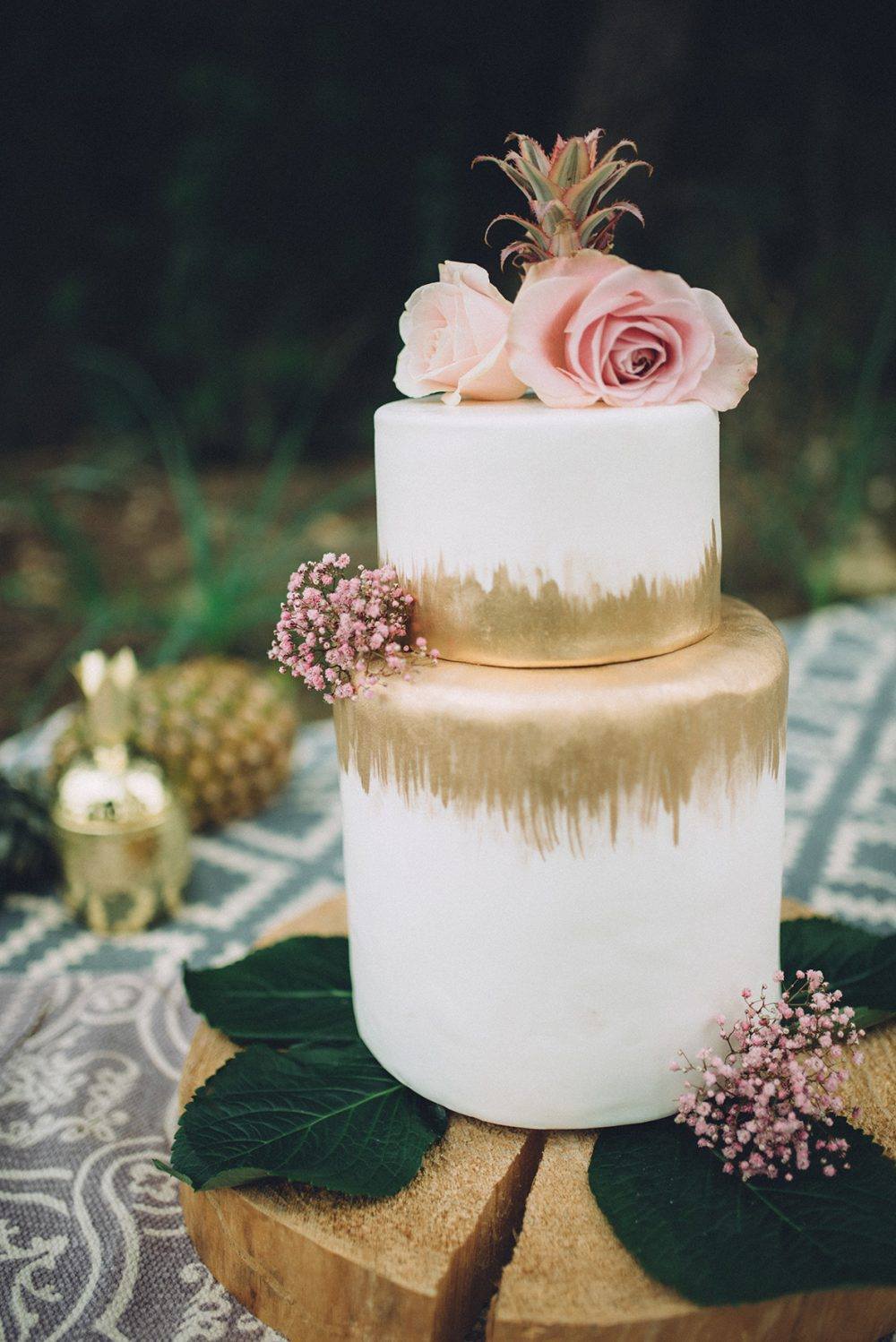 (Picture taken by: Ana Lui, flowers done by: Marbin and furniture hired by: Moods)
Separate Cakes
This is perfect option if you have bigger wedding with different allergy requests. We love this idea to give variety and make everyone happy. Plus you can play with every single tier and have fun with your cake baker. If you need help with your cake on the island please contact Mambo weddings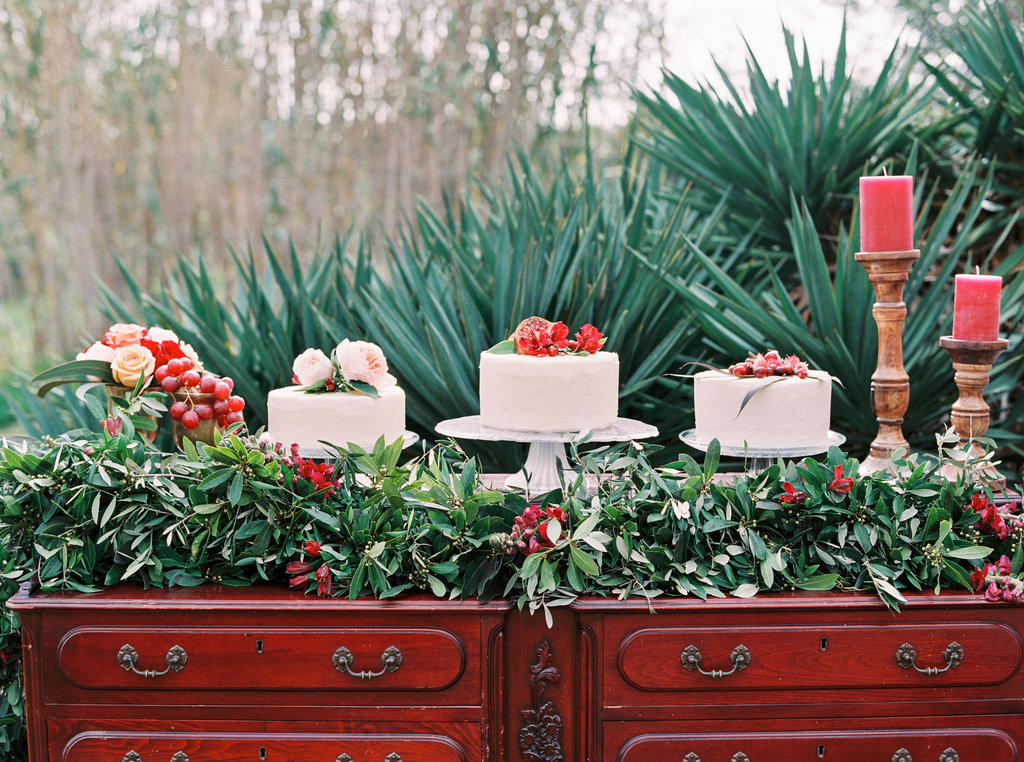 (Picture taken by: Ana Lui, flowers done by: Marbin and furniture hired by: Moods)